Welcome to the website of Scott E. Bartner, a professional artist
specializing in oil portraits and portrait drawings.
Please choose from the menu on the bottom.

The American artist Scott E. Bartner is a portrait painter living in Maastricht who paints portraits in oils in the style of the old masters using the classical technique of underpainting and glazing. Scott Bartner is a traditional portraitist who has received numerous oil portrait and portrait drawing commissions in Europe and America.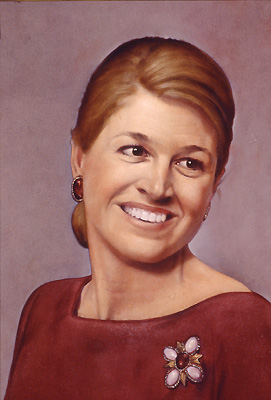 Princess Máxima Zorreguieta
Oil on panel, 29 x 20 cm

Year: 2000

This site is dedicated to my mother and father who bravely supported my decision to become an artist, and to the memory of my brother Reid.

Portraits 1 - Portraits 2 - Drawings - Other Works - Technique - Biography - Contact - Links